What are Instagram Guides? 
Instagram guides are already curated posts that you made that can be put into a guide.
It looks like a catalog of blog posts that you can scroll through and see all the content in one place, instead of people having to scroll through my entire Instagram feed they can see all the videos or posts pertaining to that series and watch them all in one place.
Here are a couple of guides I created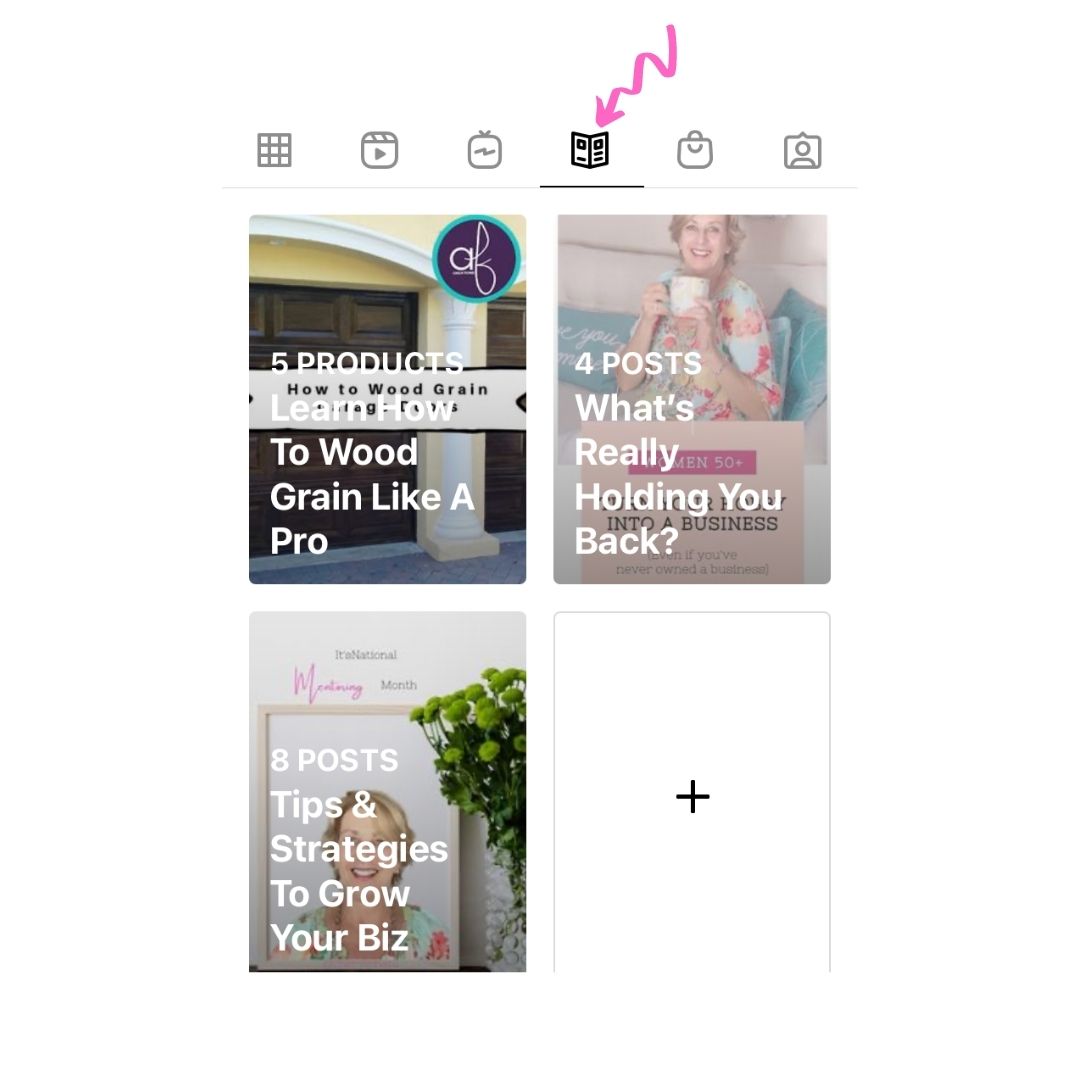 How to Find a Guide
When you go to someone's Instagram account tap on the guide symbol and you will see all the guides that they created.
A few things you need to know
It has to be something you have already posted on Instagram (video or picture)
It's a great way to repurpose your content
You can add up to 30 posts in one guide
They are really easy to make
You can add more posts to your guide to keep it fresh and up to date as you go
You can also change your cover page as you go
You have 3 options to create guides: 
Post guide:
You can add photos, videos, or saved posts
You want to create guides that build your brand and promote your products and services. Think of it as a catalog of your products and services.
No matter what business you're in you can curate posts from your feed. I suggest everyone use the post guide.
Products guide:
You can add physical products from your shop. Just tap on your shop page and add your products. This is a great way to promote multiple products at one time.
Instagram Guides are a great way to showcase your products! If you're going to use the Instagram guide to sell your products you have to have an Instagram shop.
After you create your guide
Instagram guides don't show up on your Instagram feeds. They do show up on the explore page. You can also share your guide to your Instagram stories.
To share with your friends click on the paper plane icon in the right-hand corner and send it to your friends and your story.
To ensures you get seen use hashtags.
  You can't link from an outside source, like Amazon. You won't get affiliate income from the products you recommend.
What you could do is create a "my favorite products" guide and ask people to DM you for more info.
Place's guide:
You will probably only use this if you're a location place business, in the travel industry or a realtor. You can have 5 locations in this one guide
This is great for realtors to showcase homes for sale or travel experts that want to feature best places to visit and attractions in a particular city.
When making a guide, think about a theme that you want to create.
Here are some ideas
Blogs (every time you post your blog add it to your guide)
DIY projects: Step-by-step instructions
About me: Create a guide with pictures of you and on vacation, behind the scenes, with your family so they can get to know you.
Collections: Create a collection of your work, if you're an artist or Photographer add pictures of your work. Ect.
Group videos together: How to Videos
Gift guide: gift ideas for the holidays
Think of something you can give them that will want them to keep scrolling and want more.
Write a completing description to get their attention
Add a call to action in your description
How to Create an Instagram Guide
Go to your Instagram page and click on the plus sign in the top right corner
Then click on the Guide icon on the bottom.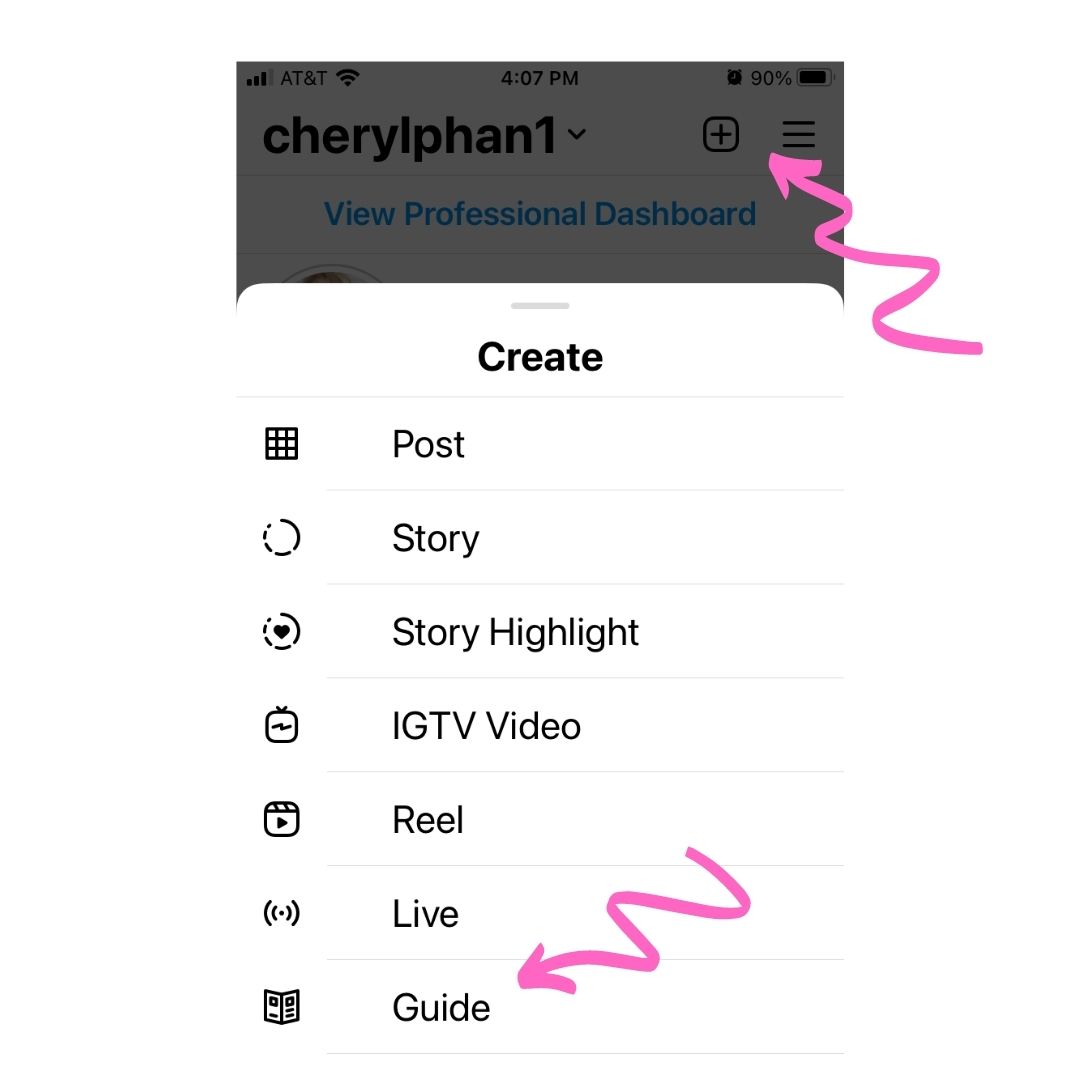 Choose a Guide type
For the purpose of this blog, I'm going to select "Posts"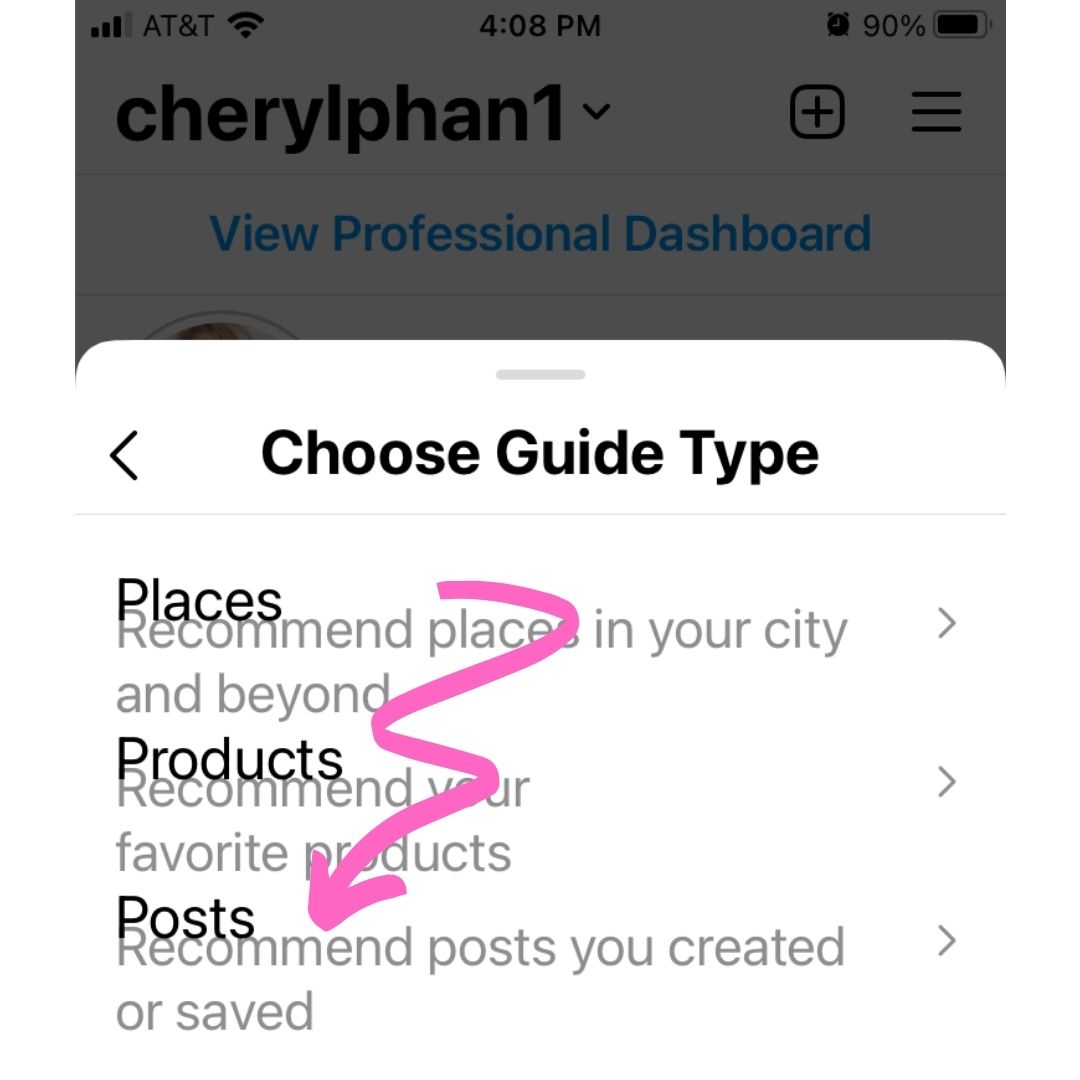 On the bottom select "Your posts"
Check the posts you want to use. You will see a blue check next to the ones you selected.
Then click "Next"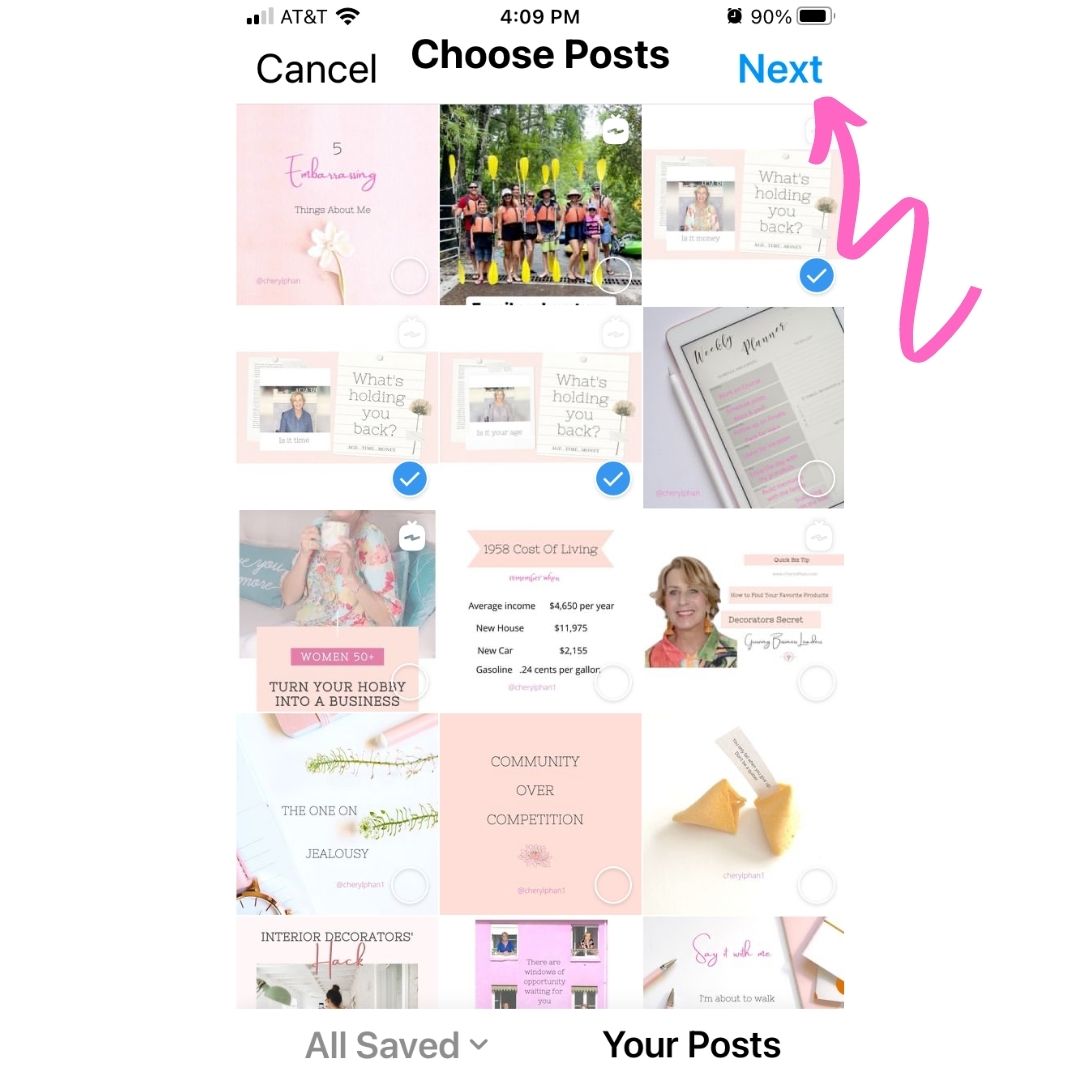 Add a Title
Add a description about the post
Add a cover if you don't want to use the one, they suggested. Remember, if you want to change the cover the picture has to be in your saved posts or from your posts.
Scroll down to your other posts and add a description to each one
You can also preview it before you post it. It's always good to double-check for spelling errors and make sure everything looks good.
When you're done click "Post"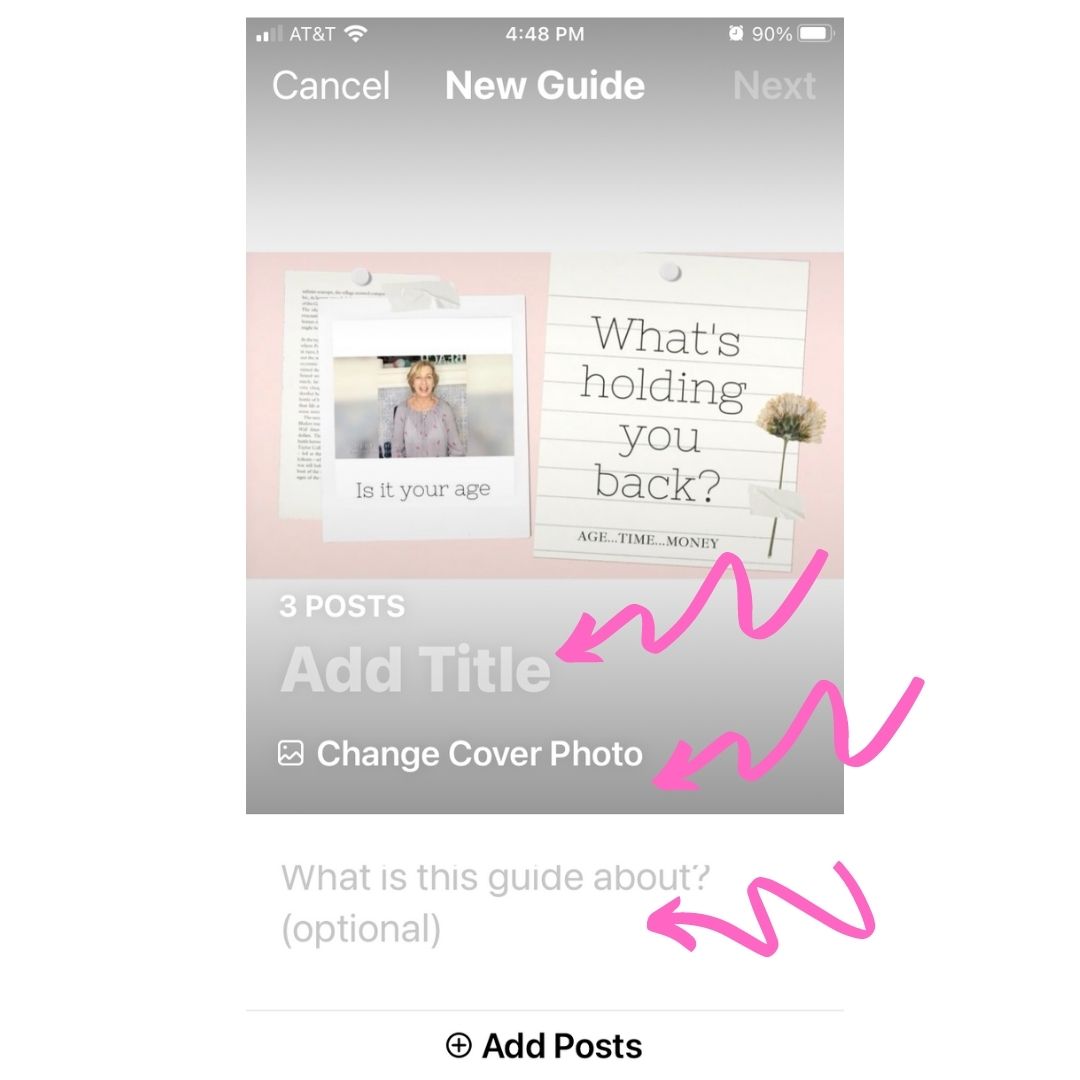 BOOM! That's how you create a guide on Instagram!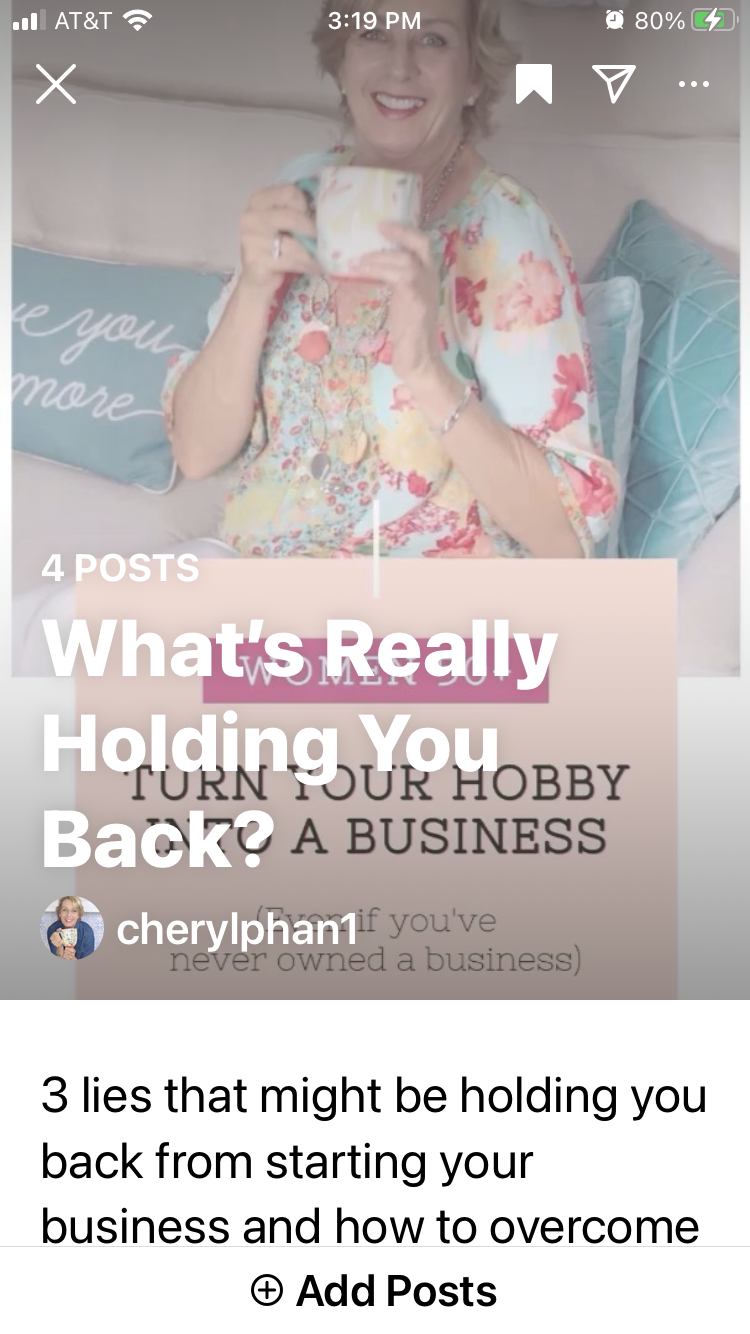 P.S. Are you ready to turn your hobby into an online business?  Get the details HERE
P.S.S. If you liked this and want to learn more, you might want to get details on my course "First Things First". I walk you through everything you need to know to get your business started and start making an income in just 30 days.
See Ya on the inside