Have you ever heard of someone starting a business from their kitchen table and making it big, and wonder if it's true?
Well, now you do. ME!
Did you know that when I was 28 years old, I started my very first business?
I manufactured and designed swimwear and sportswear and sold it all over the USA, Grand Cayman Islands, and England, way before there was internet and social media.
It all started on my dining room table where I made workout clothes for myself and then friends started asking for them and the next thing, I knew I was selling an entire line of sportswear and swimwear nationally and outside the USA.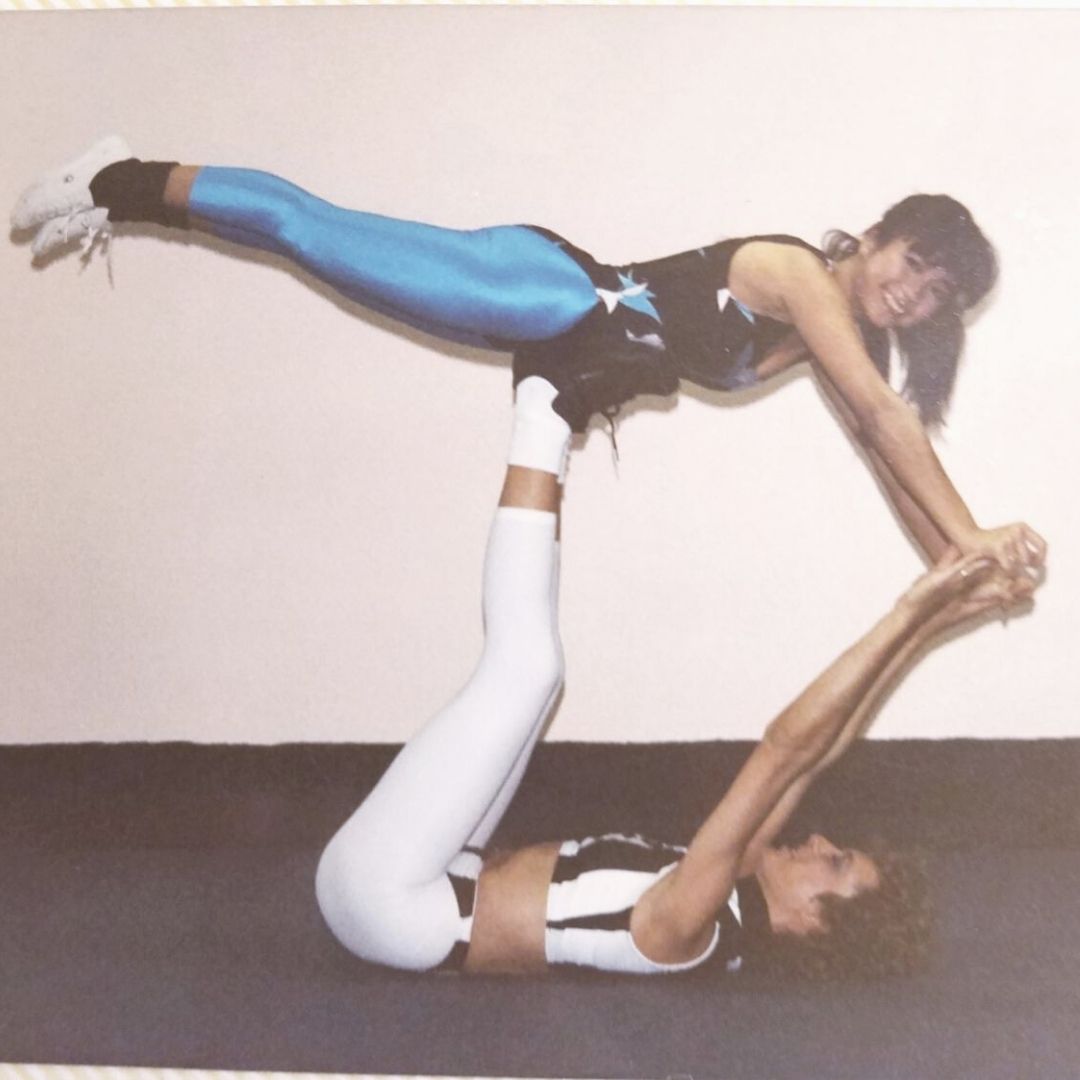 This is a picture of me holding up my sister-in-law wearing my sportswear. When I look back on my younger self, I see a girl who just a regular mom like everyone else. I had no idea that my little hobby would turn into a real business making me real money. I was just making workout gear because I couldn't find what I liked it the stores.
This picture makes me happy and a little proud because, at the time, I was a stay-at-home mom with zero experience in the business world. I had no clue what I was doing. I just learned as I went along. The proof is in the pudding; you don't need to know it all to get started.
Fast forward, here I am at 63 using social media, tech, and all the things to take my business to the next level. I'm proof you're never too old to learn something new. You just need to get started.
So, let me ask you something….
• Do you need to supplement your income but don't want to work for someone else?
• Do you have a hobby that you would like to turn into a business, but you don't know where to start?
• Are you tired of working 40+ hours a week for little pay?
Let me show you how to turn your hobby into a business as I did.
If this sounds like you, I want to invite you to my monthly coaching group "Empowering Women".
This is where I teach women 50+ how to turn their hobby into a business so they can work from home and enjoy the second half of their lives.
I hope you enjoyed this and found some inspiration.
If you want to learn more Tricks and Tips get my weekly blog HERE.
See Ya on the inside!
Blessings
Cheryl