ORIGINALLY POSTED BY CHERYL PHAN ON HER FAUX FINISHING BLOG
What time-sucking habits are keeping you from success?
Do you ever feel like there is too much to do and not enough time to get it done? What are some of the time-sucking habits that keep you from success?
One of the reasons I find that most creative women don't start a business is because they say they can't find the time. There are only so many hours in the day to field all the things that we need to get done and it can seem a little daunting and overwhelming.
That used to be me until I made these changes. So, what do successful people do to get it all done?
I was so busy trying to wear all the hats and doing all the things that I wasn't doing the one thing that was making me money. So, I'm going to show you how you can buy some time.
Related Post: Stop Wearing All the Hats and Find Qualified People to Help
Let's be real with ourselves: we spend many hours every week doing things that don't contribute to our professional growth. Life just gets in our way, circumstances always come up, and everything becomes an emergency.
Think about all the things you do in your personal life like house cleaning, laundry, yard work, grocery shopping, watching sitcoms on TV, etc.
Consider hiring someone to clean your house, get the kids to do their laundry (it's a great way to teach them responsibilities), hire a kid in your neighborhood to cut your grass (they love making a few extra dollars and are happy to do it).
Did you know that you can order your groceries online and they will deliver them right to your house? This has been a lifesaver for me, and it saves me money because I'm not buying a bunch of junk food. You can even hire Ubereats.com or Grubhub.com to deliver takeout from your favorite restaurant. This is the best thing since bubble gum!
This is a hard one, but it is also the biggest time-sucker: now I know we all have our favorite TV shows and need a little R&R, but watching too much TV can be a time-sucker.
Try eliminating just one show and spend that time working on your business. Watching Who Wants To Be A Millionaire is not going to make you a millionaire, it's going to keep you broke. Spend that time building your own dreams.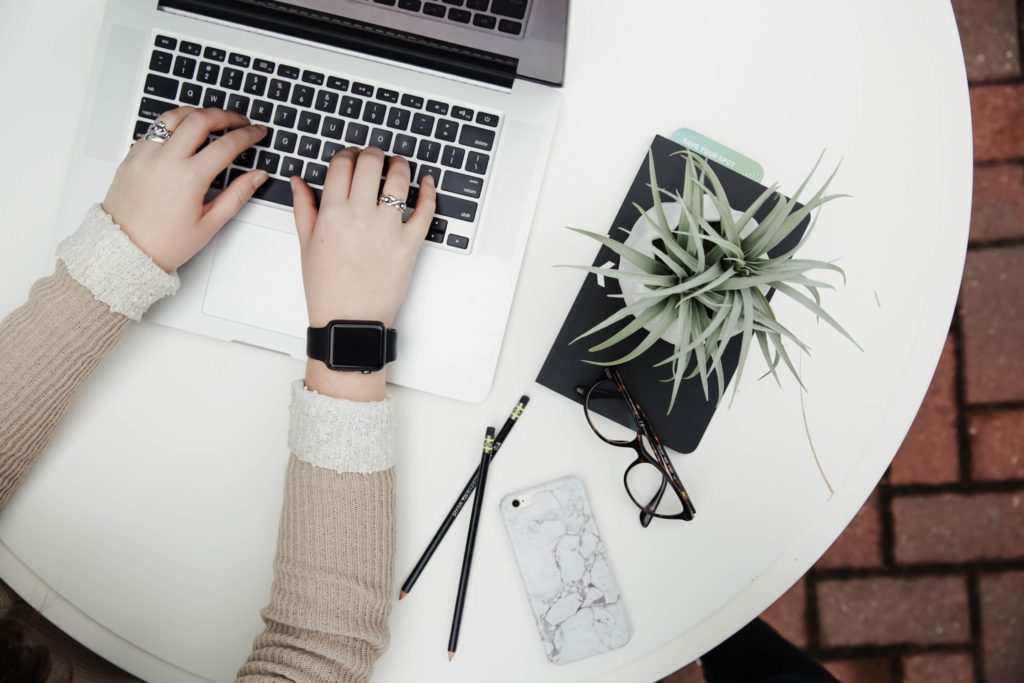 Do you feel like there is too much to do in your business?  Here's a way you can eliminate some other responsibilities:
Get out a piece of paper and on one side write down all the hats you wear, meaning all the things you need to get done to run and build your business. For instance, fielding emails, blogging, managing your social media accounts like Facebook, Instagram, Pinterest, etc. making products, accounting, shipping products, building your email list, creating content, networking, going on appointments, and so on.
Don't be scared if it's a long list, I'm going to show you how to cut it in half.
Now, take a look at the list and highlight the tasks that you don't like doing and things that need to get done but don't make you money. i.e creating Pinterest pins, editing videos, going to the mailbox, etc. If you're a creator and you're not creating, you are not making money.
List the tasks that you can delegate.
I know in my business I wasn't very good at making Pinterest pins. I knew that I needed them, and I needed them to look professional but spending time making Pinterest pins was not closing jobs and making me money.
Here's how you can fix that: hire someone to do it for you. I hired a VA (Virtual Assistant) to help me get some of the busy stuff done so It would open up time for me to schedule appointments, make samples, and go on appointments. These are the things that I need to be doing to make money. HIRE people that do what they do well, and do what you do well. Stop wearing all the hats.
If you don't have anyone to help you, just Google "virtual assistant" in your browser. There are many VA services to pick from.  You can also search for Facebook groups. Here's a VA group that I use.
Hope this was helpful.
P.S. If you're ready to turn your passion into a paycheck and struggle with how to get started, join my monthly FB group Empowering Women. Hope to see you there.
Blessings
Cheryl