I help women 50+ turn their hobby into a business so they can build a business doing what they love and enjoy the second half of their life. 
A little bit about me
I'm a child of God, a mother of two amazing daughters and a grandmother (AKA-GiGi) to four crazy-fun grandchildren. I live in West Palm Beach Florida (Paradise) where I plan on staying and retiring with all the other snowbirds.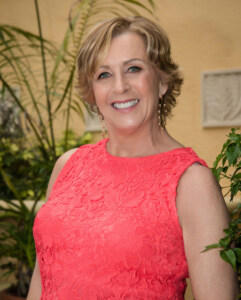 There are three things I'm passionate about:
DIYing and painting, just about anything I can get my hands on

Helping women 50+ turn their hobbies into a business  

My nonprofit "Paint For Children" where I create room makeovers for children with special needs.
A quick look at my journey
My journey has taken me down many paths. When I was in my 20's I was a stay at home Mom. I started a business working from home making swimwear and sportswear.  In my late 30's and early 40's I worked in TV and Radio but soon realized I was an entrepreneur at heart and needed to do my own thing. So, I followed my heart, quit my job and started a decorative painting business in 2002 and never looked back.
Although, working in the corporate world was not my jam, I learned so many life lessons and business strategies that have been instrumental in building my business today. 
One of the lessons I learned was that, anyone will hire you to build their dreams, so why not build your own.  
If you're going to have to work, why not build your own Dreams. RIGHT!
It's your time, let's make it count!
You're never too old to live your dream!
XOXO